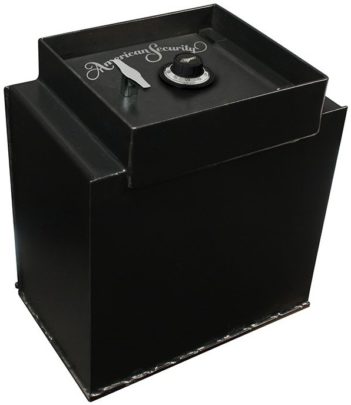 Looking to Buy a Floor Safe? Give us a Call!
Knowell's Lock & Safe sells a wide variety of new & used safes, including Floor Safes. We encourage you to come in to our showroom to see these, as well as hundreds of other safes. You'll also meet our staff – and we promise you'll have the best gun safe buying experience ever. We're a local family business, and treat our customers like family too.
We hope to speak with you soon!
Knowell's is here for you before, during & after the sale (and we mean it! If you need anything, we'll help you out).
For safes, we not only deliver your safe, but we will set it up and go over the features with you. We want you to be comfortable with your new purchase.
I might also mention that we take great care transporting the safe through your home being careful not to damage it's surroundings. And that's from many years of experience!
And we are also the happy faces which you'll see if ever you have a warranty issue with your safe
Why Should I Buy a Floor Safe? FAQ's & All the Basics You Need to Know
If you're searching for a safe to keep your belongings secure, then a floor safe might be perfect for you. Below, you'll see some frequently asked questions that tell you everything you need to know about floor safes before you buy: 
What is a floor safe?
Unlike other safe options, a floor safe is unique as it is specifically designed to be embedded in your flooring. They're sometimes called underfloor safes, and they usually go into the concrete foundations of your property. They aren't ideal for protecting items from fire damage, but they do possess some features that make them a worthy purchase.
Why should someone buy a floor safe?
If you want a genius way of hiding your valuables, then a floor safe is arguably your best bet. It can be set into the floor and easily covered by a rug or piece of furniture. This shields it from the naked eye, making it harder for people to find than a standard safe. If someone breaks into your home, they're not likely to find a floor safe as it's so easily concealed. 
Plus, even if someone does find the safe, there's not a lot they can do about it. The door is near enough impenetrable, and it's stuck into the ground. So, they can't even carry the safe out to try and dismantle it later on. 
A floor safe is also an excellent idea if you have limited space in your home for a regular home safe. Seeing as it's fitted under the floor, it won't take up any extra room in your house. 
What to consider when buying a floor safe?
Here are some of the typical considerations to take into account when buying a floor safe: 
Size: Most floor safes are quite large and can store many items. Think about how big of a safe you need before you buy – this can help you save a bit of money. 

Security: Obviously, the critical concern is the security of the safe. This can be measured by looking at how thick the walls and door are. The thicker the better, and this is easily shown by the weight of the safe. Heavy safes are made out of very robust materials, so you know they'll keep everything secure. 

Ease of access: How easy is it to get into the safe? If you need to evacuate your home or take something out, then you want to unlock it quickly. As such, check the lock options to find one that's easy to use. 

Installation: Where can you install the safe in your home? Make sure you have a suitable area of flooring for your safe to be fitted into. 
What do floor safes cost?
Floor safes can be quite expensive because of the installation involved in them. But, like all safes, the price fluctuates depending on the quality, size, and so on. Realistically, a good quality floor safe will set you back a few hundred dollars. 
What's the difference between a cheap floor safe & a more expensive one?
Expensive floor safes are constructed out of better and thicker materials, making them harder to penetrate. You may also get waterproof ones, though this is rare. Cheap floor safes don't give you peace of mind as they're usually easier to break into. It makes more sense to invest in an expensive option if you want to be sure that your items are protected. 
About Knowell's Lock & Safe
We've been around since 1978, proudly serving the people of Jacksonville, Florida. As a family-run business, we treat all of our customers like they're part of our extended family. We take the time to speak to you about all of your specific concerns, finding the perfect solution to your problem. 
Our company operates two main service areas; locksmith services and safes. If you need assistance with any locks in your home, then we can send a trained locksmith to take care of everything for you. 
We offer high-quality safes for people to install in their homes, offices, or any other location. These safes can be fireproof, waterproof, installed in walls, floors; you name it! We pride ourselves on the diversity of our business as we want to offer something for everyone. One of our key service areas revolves around gun safes. These safes are designed to keep your gun in perfect condition and out of harm's way. Hopefully, you never need to use your gun, but it's handy to have one for your family's safety. With one of our safes, you keep it locked away and prevent accidents from happening. 
We're more than happy to talk to our customers about any specific requirements you may have. So, please don't hesitate to give us a call and chat with a member of our team today. We'll give you all the information you need about locksmiths or our amazing safe services. 
About Jacksonville, FL
Jacksonville is one of the most beautiful and diverse cities in Florida. It has sandy beaches, a bustling downtown area, and plenty of business opportunities for the locals. Most people know Jacksonville as the main port and distribution hub in Florida. It's famous for its large docks, which are regularly filled with ships packed full of massive freight containers. But, there's so much more to love about Jacksonville than just this. 
The locals like to call this city the First Coast, and it is the largest city in the United States by area. There are over 875 square miles of Jacksonville to enjoy, and it's a mixture of urban life and nature. You'll find a plethora of parks in this city, and they add something different to the ambience. You can spend many hours a week walking through the parks as a break from the usual hustle and bustle of city life. 
The city of Jacksonville is home to many landmarks, including the Friendship Fountain. This is a massive fountain that often puts on some magnificent water displays! You'll also see a multitude of war monuments that act as a nod to the city's past. In 1777, Jacksonville was home to a great battle between American troops and the British, known as the Battle of Thomas Creek. 
With a nearby airport and excellent transport links, Jacksonville is in an ideal location for people wanting to explore other parts of the country. Add to this the agreeable climate and friendly locals, and it's a place we're proud to call home.