Knowell's Lock & Safe
Keep Your Family Members & Memories Safe
Contact Us
Browse Safes
Jacksonville's Premier Locksmith & Safe Dealer
Largest Safe Dealer in North Florida and South Georgia
At Knowell's, Family is the #1 Most Important Thing
40 Years, Family Owned & Operated
At Knowell's, every customer is family. We may be family owned & operated, but our family is a lot bigger than that. Why? Because we care about why you're buying a safe or need a locksmith.
A safe protects your family, whether securing your firearms or preserving your memories. A locksmith job helps keep your home or business secure. These responsibilities are extremely important to you, and we understand that.
That's why "We Are Your Safe Place to Shop"
Why Choose Knowell's?
Knowell's is here for you before, during & after the sale (and we mean it! If you need anything, we'll help you out).
For locksmithing, our technicians walk you through everything & will answer any question you may have

For safes, w

e not only deliver your safe, but we will set it up and go over the features with you. We want you to be comfortable with your new purchase. I might also mention that we take great care transporting the safe through your home being careful not to damage it's surroundings. And that's from many years of experience! And w

e are also the happy faces which you'll see if ever you have a warranty issue with your safe
Safe Moving & Installation
Delivery & installation available with every purchase
Safe relocation of existing safes also available
Professional & experienced – we won't ding or dent your home!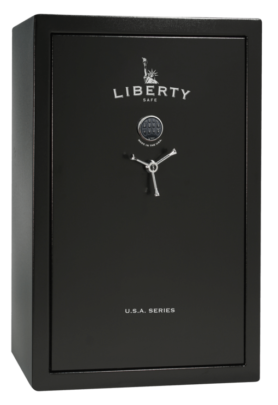 Most Common Question We Get Asked?
How much should I spend on a safe?
For us, the answer to that is simple – how much are your family's memories & items worth to you?
It's like buying a bicycle helmet – you can get a cheap one, or a better & more expensive one. If you think your head is worth $20, buy a $20 helmet. If you it's worth more… spend the extra for the good helmet.
It's the same with safes. If your family memories & security are worth a lot to you, buy a good Liberty Safe. It's more expensive because it's worth it. There are many testimonies including pictures and videos of Liberty Safes which have been through fires, hurricanes and tornadoes which were opened to find the contents were safely secured after such devastation. Liberty does the job. That's peace of mind.