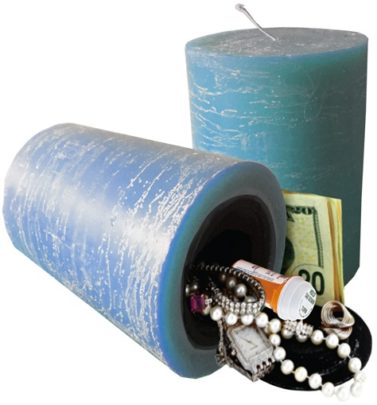 Looking to Buy a Diversion Safe? Give us a Call!
Knowell's Lock & Safe sells a wide variety of new & used safes, including Diversion Safes. We encourage you to come in to our showroom to see these, as well as hundreds of other safes. You'll also meet our staff – and we promise you'll have the best gun safe buying experience ever. We're a local family business, and treat our customers like family too.
We hope to speak with you soon!
Knowell's is here for you before, during & after the sale (and we mean it! If you need anything, we'll help you out).
For safes, we not only deliver your safe, but we will set it up and go over the features with you. We want you to be comfortable with your new purchase.
I might also mention that we take great care transporting the safe through your home being careful not to damage it's surroundings. And that's from many years of experience!
And we are also the happy faces which you'll see if ever you have a warranty issue with your safe
Why Should I Buy a Diversion Safe? FAQ's & All the Basics You Need to Know
If you're looking for a creative security solution, a diversion safe could be exactly what you need. Designed to offer a robust, safe environment in unexpected locations, diversion safes are extremely popular with homeowners and tenants.
What is a diversion safe?
A diversion safe offers a secure place to keep your valuables, without drawing attention to them. Crafted to look like general household objects, such as candles, books or even cans of food, a diversion safe keeps your valuables secure in the last place anyone would like for them. 
Why should someone buy a diversion safe?
Diversion safes are ideal if you're looking for a small, secure place to keep high-value or sentimental items. As they are created to look like standard household goods, they are often portable, lightweight and easy to move around. This makes them ideal for use at home and perfect for people who want to be able to relocate their safes easily.
Furthermore, a diversion safe is a good option for renters and tenants. Unlike homeowners, tenants may not have the option to install a larger safe in their home. By opting for a diversion safe, however, you can ensure you have a safe place to keep your valuables, without the need for a permanent installation. 
What to consider when buying a diversion safe?
Size is a key issue when buying a diversion safe. As they tend to be fairly small, you'll want to ensure you have enough room to store all of your high-value and sentimental items. Of course, there's nothing stopping you from having two or more diversion safes dotted around your home. This will increase the amount of secure space available and still provide you with a portable and robust environment in which to store your goods.
You'll also need to decide whether you want to opt for an indoor or outdoor diversion safe. With various options to choose from, we're happy to help you find the best diversion safe for your needs.
What do diversion safes cost?
Diversion safes are a relatively low-cost security option. If you're on a budget but still want access to a high-quality safe, they're a great choice. Of course, when you're buying any type of safe, it's important to choose a model you can rely on. Whilst budget safes might seem like a money-saving option, they aren't always as secure as they should be. 
What's the difference between a cheap diversion safe and a more expensive one?
Investing in a top-quality diversion safe might cost a little more than the cheaper options but you'll benefit from the enhanced security they offer. More expensive diversion safes are typically much more difficult to gain access to, so they offer better security for homeowners and renters.
When you buy a diversion safe, you definitely get what you pay for so consider the value of the items you want to keep secure and make your choice accordingly.
About Knowell's Lock & Safe
We are the largest safe dealer in North Florida and South Georgie, which makes us a popular choice with businesses and residents alike. As well as offering brand new diversion safes, home safes, office safes, and gun safes, we also deal in used and second-hand safes. No matter what your budget, we can help you to find a suitable safe for your home or workplace.
At Knowell's Lock and Safe, we don't just sell top-quality safes. We offer a wide range of security services too. As well as delivering your new safe to your premises, we'll provide a complete installation service and show you how to operate the safe too. 
With a range of highly secure gun safes and hand vaults, we're particularly popular with gun owners in the South. Whether you own one handgun or an entire armory, we can provide secure, robust gun safes to ensure you have a suitable location to store your weapons. 
If you decide you want to move your safe to a different location, our safe relocation services make it easy. While moving a heavy safe can be tricky, our experienced technicians can ensure your safe is moved without causing damage to any part of your property. 
In addition to this, we provide extensive safe maintenance and repair services, as well as locksmithing services. If you've forgotten the code to your safe or you simply want to upgrade to a digital locking mechanism, we'll be happy to help. 
To discuss your security needs in more detail or to find out more about the benefits of using a safe, get in touch with Knowell's Lock & Safe now on (904) 387-0042.
About Jacksonville, FL
As Florida's largest city, Jacksonville is known for its vibrant nightlife, epic skyline and business districts. With many of the country's biggest companies clamoring to set up here, the City is home to businesses from all industries and sectors.
Of course, a successful city is always going to attract new residents. With over 1.5 million people living in the wider metropolitan area, Jacksonville, FL is a popular place to live, as well as work. With Ortega, Avondale, Riverside, and Springfield all listed on the National Register of Historic Places, it's clear that Jacksonville is filled with culture. 
Whether you're keen to explore the museums and galleries dotted throughout the City or you want to benefit from the profitable business network in Jacksonville, it offers a wide variety and is home to an exceptional array of attractions.
While the City is a major draw for many businesses and residents, the prime shoreline location can't be overlooked. Offering the perfect view in all seasons, there's nothing better than strolling along the promenade. With miles of sandy beaches to explore, Jacksonville, FL is an ideal place to surf, swim or simply relax and watch the ocean.
Having operated from Jacksonville, FL for many years, Knowell's Lock & Safe is proud to serve the local community, as well as businesses and homeowners situated up and down the state.