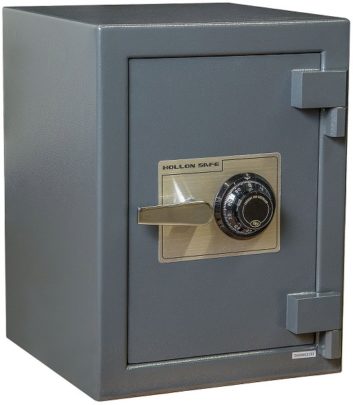 Looking to Buy an Office Safe? Give us a Call!
Knowell's Lock & Safe sells a wide variety of new & used safes, including Office Safes. We encourage you to come in to our showroom to see these, as well as hundreds of other safes. You'll also meet our staff – and we promise you'll have the best gun safe buying experience ever. We're a local family business, and treat our customers like family too.
We hope to speak with you soon!
Knowell's is here for you before, during & after the sale (and we mean it! If you need anything, we'll help you out).
For safes, we not only deliver your safe, but we will set it up and go over the features with you. We want you to be comfortable with your new purchase.
I might also mention that we take great care transporting the safe through your home being careful not to damage it's surroundings. And that's from many years of experience!
And we are also the happy faces which you'll see if ever you have a warranty issue with your safe
Why Should I Buy an Office Safe? FAQ's & All the Basics You Need to Know
Designed to keep your valuables, physical data, and documents secure, an office safe will protect your business in the long-term. With increased on-site security, you'll have peace of mind that your company can operate efficiently, regardless of potential security threats.
What is an office safe?
An office safe is simply a secure environment in which to keep work-related items and consumables. However, an office safe is most suited to being used in the workplace because it's designed specifically for this purpose.
With an office safe, for example, you can choose whether to allow numerous people access to the safe. If you have more than one manager or supervisor, for example, it may be advantageous for multiple people to have access to the contents of your safe.
Depending on the model of office safe you choose, you could even allocate different codes or passwords to staff members. This enables you to monitor access to the safe and record who accesses its contents and when.
Allowing for in-house security and protecting from external threats, an office safe is a must for any business.
Why should someone buy an office safe?
An office safe gives an extra element of security to your business. Whether you use an office safe to store cash in a bricks and mortar business or to keep confidential documents away from prying eyes, you can rest assured that your high-value items are kept in a secure environment.
What to consider when buying an office safe?
Before you purchase an office safe, there are various things to consider. Firstly, you'll want to ascertain how secure you want the contents of your safe to be. In addition to preventing unauthorized access, you may want to choose a safe which is fireproof and waterproof. This will ensure the contents are protected in the event of a natural disaster, as well as preventing anyone from stealing or viewing the contents of the safe.
In addition, you'll need to consider the size of your office safe carefully. If you're keeping valuable stock in your office safe, for example, you may need a bigger safe than if you only plan on storing confidential documentation inside it. 
What do office safes cost?
When you're buying an office safe, it's important to consider the value of the items you plan to store in. In many cases, the contents of your safe make up the value of your business, and it's difficult to put a price on that.
With the ability to protect your business from almost any threat, investing in a high-quality office safe is crucial if you want to secure your company.
What's the difference between a cheap office safe and a more expensive one?
Like any product, you get what you pay for when you buy an office safe. While some cheap office safes might seem like a bargain, it soon becomes apparent that they can't stand up to scrutiny. With a slightly more expensive model, however, you can get the benefit of having a near-indestructible safe in your workplace.
About Knowell's Lock & Safe
Situated in Jacksonville, we provide locksmith services and safe installation to a variety of customers in north eastern Florida. Operating all the way from Daytona Beach, FL right through to Brunswick, GA, our specialist technicians are on hand to advise, assist and install.
With extensive experience in the industry, we're committed to providing an exceptional level of service to our customers. As well as providing a complete installation, we offer safe maintenance, safe repairs, safe relocation, combination changes and upgrades to digital locks. In addition to this, our advanced locksmithing services mean we can gain access to locked safes and vaults too.
Of course, we offer a wide range of safes to suit your needs. As well as office safes, we stock depository safes, diversion safes, and home safes too, so there is always a model to suit your needs. Our gun safes, in particular, are known for their durability and high levels of security. At Knowell's Lock & Safe, we understand the importance of gun safety and we're keen to share this with our customers. With our range of premium gun safes, you can be sure that your weapons are kept secure at all times.
To find out more, why not get in touch with us today? Simply call Knowell's Lock & Safe on (904) 387-0042 to discuss your requirements in more detail.
About Jacksonville, FL
Located on the banks of St. John's River, Jacksonville is a hub of commercial activity. As the biggest city in the entire U.S., Jacksonville is also densely populated. With almost 1 million people living in the City and 1.5 residents in the larger metropolitan area, Jacksonville is a vibrant and bustling place to live. 
Despite its popularity, Jacksonville does share many of the same issues as other urban areas in the country. As in any big city, crime can be an issue. Due to this, many local businesses and residents are committed to taking the appropriate precautions and enhancing security in their neighborhoods. Fortunately, reliable office, home, and gun safes enable them to do just that.
With an enviable location in the north east area of Florida, Jacksonville benefits from a subtropical climate. The mild Floridian winters mean you won't encounter too much snow and ice, but the hot summer temperatures ensure you'll benefit from long summer evenings, crisp bright mornings and hours of sunlight in between.
For many people, Jacksonville is the perfect place to live in work. The city skyline towers above St. John's River and is indicative of the range of possibilities the City offers. With companies from all industries operating the area, Jacksonville continues to attract families, commuters and professionals to its neighborhoods.
At Knowell's Lock & Safe, we're proud to be part of the Jacksonville, FL community and we look forward to serving residents and businesses for a long time to come.